Because I'm cheap (read: is a student who has to by food) and aren't that fond of hardback covers (I often lose or crinkle the paper cover), I often wait for paperback releases. Which is unfortunate since they are often 6 months after the hardback releases. I buy lots of my new books off of Amazon, and though I do frequent second hand book stores this isn't a great way to get new releases, so I have used their release dates to compile this list. I only venture into fancy bookshops like Waterstones if someone is kind enough to give me a giftcard, or I receive a windfall of unexpected money. So Amazon it is!
So these are books that have already been published in hardback (which I won't purchase because I am on a budget or already own a previous book in paperback and damn I like matching sets) and eBook (which I don't want because the covers are particularly gorgeous and I think they would look fantastic on my shelf) but not yet in paperback.
Bonus:
Now I Rise, Kiersten White
June 29th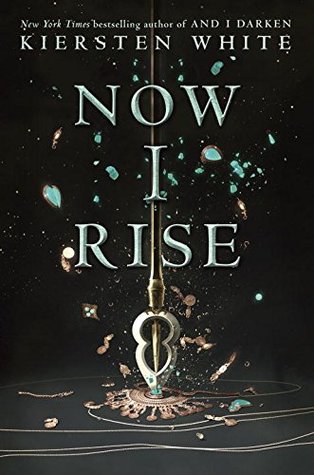 Lada Dracul has no allies. No throne. All she has is what she's always had: herself. After failing to secure the Wallachian throne, Lada is out to punish anyone who dares to cross her blood-strewn path. Filled with a white-hot rage, she storms the countryside with her men, accompanied by her childhood friend Bogdan, terrorizing the land. But brute force isn't getting Lada what she wants. 
Firstly, I would like to draw your attention to how gorgeous that cover is. I love it. I would marry it. Secondly, Now I Rise is a bonus book because it isn't out at all yet, not even in hardback! But I'm simply so excited about it I had to find someone to rave about it. It's predecessor, And I Darken, was one of my favourite books of 2016: Lada Dragwyla is brutal, bloodthirsty, and the daughter of Vlad the Impaler, and her story is an exploration of the history of Romania and the Ottoman empire brought vividly to life. 
Empires will topple, thrones will be won . . . and souls will be lost
And I for one, cannot wait.
Five
A Closed and Common Orbit, Becky Chambers
June 15th
Lovelace was once merely a ship's artificial intelligence. Together, Pepper and Lovey will discover that no matter how vast space is, two people can fill it together.
I have already raved about A Closed and Common Orbit, which you can read here. Becky Chambers writes glorious sci-fi and I am not ashamed to praise it to the rafters. This book moves away from the previous book's cast to focus on AI system Lovelace, rebooted and lacking her memories of the rag-tag crew of the Wayfarer.
Four
The Crown's Game, Evelyn Skye
May 31st
Vika Andreyeva can summon the snow and turn ash into gold. Nikolai Karimov can see through walls and conjure bridges out of thin air. They are enchanters—the only two in Russia—and with the Ottoman Empire and the Kazakhs threatening, the tsar needs a powerful enchanter by his side.




And so he initiates the Crown's Game, an ancient duel of magical skill—the greatest test an enchanter will ever know. The victor becomes the Imperial Enchanter and the tsar's most respected adviser. The defeated is sentenced to death.
I've hear mixed reviews. Some say it is intriguing and reminiscent of The Night Circus, others that it has insta-romance and lacks sophisticated worldbuilding. I say I want to find out for myself! I loved The Night Circus and I devour anything based around a competition (A Gathering of Shadows, Mask of Shadows, Caraval), and magic is only ever a plus in my regard. It's also based around Russia/Russian folklore, which ought to prove new and interesting. I'm not that fond of the cover, it looks like a poorly done photoshop bodge, but I am interested in reading this book that has received its fair amount of hype. Hopefully it shan't prove disappointing.
Three
Nevernight
June 29th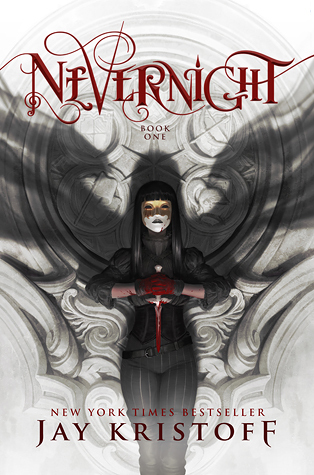 In a land where three suns almost never set, a fledgling killer joins a school of assassins, seeking vengeance against the powers who destroyed her family.

 
Daughter of an executed traitor, Mia Corvere is barely able to escape her father's failed rebellion with her life. Alone and friendless, she hides in a city built from the bones of a dead god, hunted by the Senate and her father's former comrades. But her gift for speaking with the shadows leads her to the door of a retired killer, and a future she never imagined.
Booklr loves this one. I've seen Nevernight's covers splashed all over Instagram with fancy filters and props. Apparently it is chock full of purple, deliciously quotable prose like the following:
"You'll be a rumor. A whisper. The thought that wakes the bastards of this world sweating in the nevernight. The last thing you will ever be, girl, is someone's hero."
Writing like this can either be horrendously pretentious and thoroughly off-putting, or it can be delightful and engaging, drawing you entirely into the world. I hope to find out which side Nevernight manages to fall on.
Jay Kristoff's name adorns the front of Illuminae and Gemina, two of my favourite YA reads of 2016. I'm not really certain what he contributed to them, but I'm willing to take a punt at Nevernight. It's essentially an assassin origin story, and apparently it features footnotes. Footnotes can be hilariously used to add cracking commentary to a novel, my favourite use of them has to be in Jonathon Stroud's Bartimaeus Sequence. They're fricking hilarious. Hopefully Nevernight can avoid being obnoxious and cringey by mistake. It's a fine line to walk. 
Two
The Bear and the Nightingale
October 5th
At the edge of the Russian wilderness, winter lasts most of the year and the snowdrifts grow taller than houses. But Vasilisa doesn't mind—she spends the winter nights huddled around the embers of a fire with her beloved siblings, listening to her nurse's fairy tales. Above all, she loves the chilling story of Frost, the blue-eyed winter demon, who appears in the frigid night to claim unwary souls. Wise Russians fear him, her nurse says, and honor the spirits of house and yard and forest that protect their homes from evil.
After being so enthralled by Naomi Novik's Uprooted last year I have an increased interest in books that feel magical: you know the kind I mean? Delicious writing, a fairy-tale type of air to them, characters that are gentle, kind, and strong. The sort you just have to read curled up in a blanket with a steaming mug of tea? The Bear and the Nightingale sounds like its gonna be one of those kinds of books. I mean, look at the cover! Simply gorgeous. 
I discovered this book just via browsing Amazon. I haven't seen any reviews nor has anyone mentioned it to me before, so this may be a bit of a risky choice. But it was one of the most requested books on Netgalley and has favourable comparisons to Uprooted; if it has the tone and pervasive sense of love that Uprooted manage to capture so delightfully, then I'm certain that The Bear and the Nightingale will become a 2017 favourite. 
One
Caraval
July 6th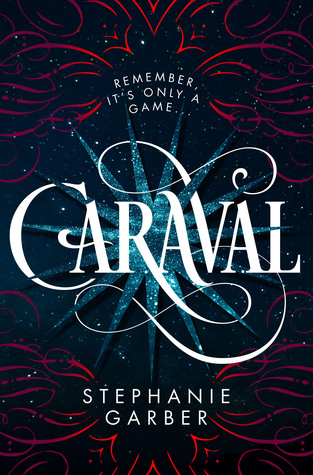 Whatever you've heard about Caraval, it doesn't compare to the reality. It's more than just a game or a performance. It's the closest you'll ever find to magic in this world . . .  
Welcome, welcome to Caraval―Stephanie Garber's sweeping tale of two sisters who escape their ruthless father when they enter the dangerous intrigue of a legendary game.
All aboard the hype train for Stephanie Garber's Caraval, a tale of sisterly love with a plot reminiscent of The Night Circus, I couldn't help but be swept away in the excitement. I can only hope that it lives up to it. This is Garber's debut novel and it sounds
wonderful.
I read The Night Circus a while ago, possibly 2014, and it is one that has stuck in my memory: gorgeous prose, compelling characters, and a whimsical plot. It was loosely based around a game but was more character driven than by competition. In my books, a comparison to The Night Circus can only be favourable.
"Every person has the power to change their fate if they are brave enough to fight for what they desire more than anything."
 Alongside a killer cover, Caraval also reportedly has a cruel, cruel ending that, combined with a game-based plot and carnival setting, propels to my number one most anticipated paperback of 2017.
What is your most anticipated paperback of the year?