The exams are over! The books are in!
May Round Up, 2018
My exams are finally over! Hopefully I've just passed my third year of university – only one more and I'll have my Masters degree done and dusted! So exciting 🙂
In terms of the book world, I've read a lot of light and easy books in May that took my mind off of maths. Unfortunately this does mean that I haven't read that many books that have absolutely blown my socks off, just a lot of three star reads.
Spotlight ARC of the Month:
* * * * 
4 / 5
"A yes doesn't mean the same thing when it's the only answer you're allowed"
Serina has been groomed to become a Grace – basically a woman who is part of the Prince's harem – her whole life. Everything goes wrong when it is Serina's sister Nomi that is picked by the prince over Serina herself. The problem? Nomi is a die-hard budding feminist who can think of nothing worse than to spend her days preening for a man who seems to be nothing but angry.
To begin with, Nomi and Serina are slightly idiotic and are crammed into stereotypes: the rebel and the accepting one. But then they absolutely blossom into three-dimensional characters, particularly Serina. It's simply lovely to read.
Grace and Fury has two very separate storylines, one for each sister, each with their own action plots and twists. Grace and Fury is a nice breath of fresh air in the "rebel woman" and the "princess selection" tales, bringing them together in a new way and adding in some strong themes.
Official Synopsis:

Serina has been groomed her whole life to become a Grace. But when her headstrong and rebellious younger sister, Nomi, catches the heir's eye, it's Serina who takes the fall for the dangerous secret that Nomi has been hiding.

Now trapped in a life she never wanted, Nomi has only one way to save Serina: surrender to her role as a Grace until she can use her position to release her sister. 
Spotlight Read of the Month:
The Impossible Vastness of Us
Samantha Young
Review
* * * *  
4 / 5
Even if it doesn't look like it from the outside, I think if you look closely enough you'll see the right ending is the happy ending
A surprising book, The Impossible Vastness of Us features a lot of heavy topics whilst also manages to be all about that teenage gossip and drama. India's mother makes her move from her home to live with her new fiance and his daughter, Eloise. Eloise's boyfriend is the devastatingly handsome boy Finn, who doesn't seem to like India all that much. Obviously, as is with all of these books, he is deeply and madly attracted to her. Eye roll.
Despite the predictability of some of the plot, I really loved India and her complicated relationships towards her mum, her new step-sister, her step-father, and herself. She's a complicated girl. So is Eloise, who is definitely my favourite of the trio. I didn't have all that much to say about Finn – I didn't really like him. Yes, I felt sympathy for him and his tragic situation, but aside from that I found him quite unlikeable – running hot and cold on India, acting very possessive, generally being a bit of a nonce.
The Impossible Vastness of Us was definitely a pageturner! It was a lot deeper than the few contemporary romance novels that I have read, featuring difficult topics like abuse and sexuality, but also had some great themes of family and love and growth.
Official Synopsis:
India Maxwell hasn't just moved across the country—she's plummeted to the bottom rung of the social ladder. Now she's living in one of Boston's wealthiest neighborhoods with her mom's fiancé and his daughter, Eloise. 

But India's not alone in struggling to control the secrets of her past. Eloise and Finn, the school's golden couple, aren't all they seem to be. In fact, everyone's life is infinitely more complex than it first appears. 
Other Reads: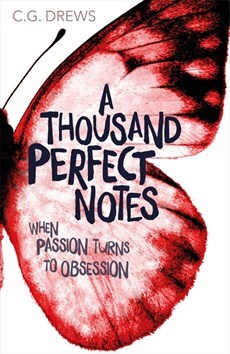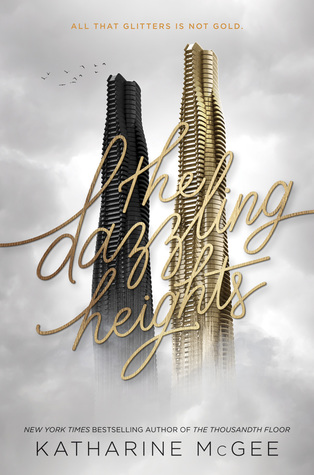 * * *  All of This Is True, Lygia Day Penaflor
Review
A wild, bold, confusing, ethically provocative, crazy, page-turning, and somewhat unsatisfying book. A holy triad of friends are obsessed with a YA book and when they meet the author, she seems to want to be friends with them. Weird.
    * * * * A Thousand Perfect Notes, C. G. Drews
Review

Rafe has been out of the closet for a number of years and he feels like being gay has become his sole defining quality. When he transfers to an all-boys school, Rafe decides that he is going to keep his sexuality quiet. But then he meets Ben, questioning, uncertain, Ben. And it all falls apart.
     * * * The Dazzling Heights (The Thousandth Floor #2), Katharine McGee

The Dazzling Heights manages a vast array of different characters with really complex relationships very well. On the other hand, it felt a bit like a rehash of the first book just with a less gasp-worthy ending.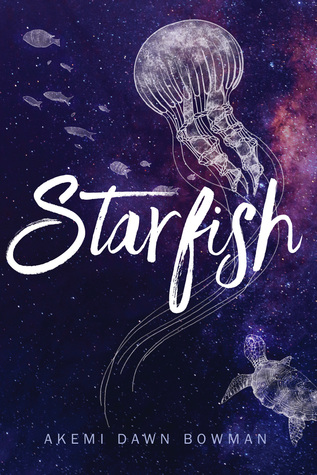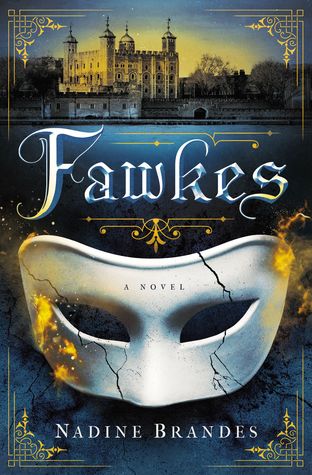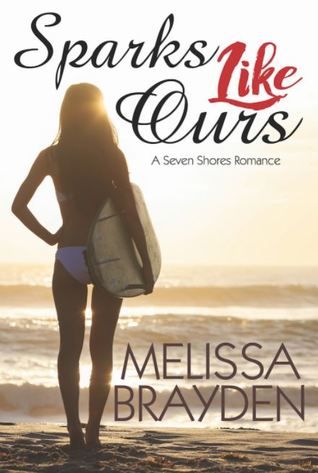 * * * Starfish, Akemi Dawn Bowman

A highly acclaimed novel about art, anxiety, and abuse, Starfish failed to hit all the points for me. On the one hand, my brain thought wow, but on the other hand I felt a bit disappointed.
     * * * Fawkes, Nadine Brandes
Conflicted: on one hand, historical fiction with fantasy twist! Awesome premise! British history! Cool and inventive magic system!On the other: took me forever to read this, it was very putdownable. Reasonably confusing.
    * * * Sparks Like Ours (Seven Shores #3), Melissa Brayden
My favourite of the series so far! Loved all the surfing, the competitive nature of Gia and Elle's relationship, the enemies-to-lovers trope. But not enough tension or drama!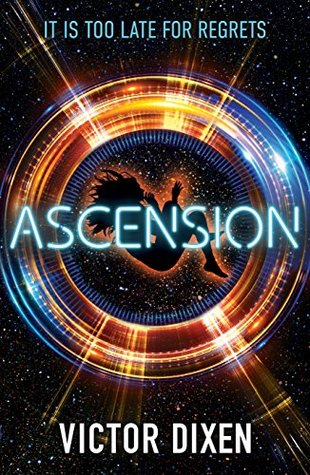 * * *  Ascension, Victor Dixen
The premise of this book is speed-dating in space, so I was expecting something more light-hearted and dramatic than what I got. The main character is endearing, but there's too much background stuff going on and the pacing is all off.
    * * * * The Island, M. A. Bennett
My second book by Bennett! This was better than S.T.A.G.S, though just as disturbing and psychological. Link doesn't settle into Osney School, but when they crash land on an island he finds that he has all the power.
     * * * How Hard Can Love Be? (The Spinster Club #2), Holly Bourne
Review

The second book in The Spinster Club series focuses on Amber, the long-legged ginger who has never kissed a boy. It's about family love – mostly the relationship Amber has with her mother – but it's also about romantic love.
     * * * * What's A Girl Gotta Do? (The Spinster Club #3), Holly Bourne
Review

The final book in The Spinster Club trilogy focuses on the last of three friends: loud, abrasive, feminist Lottie. She dreams of being Prime Minister and her parents are pushing her hard to get into Cambridge, but Lottie has other projects in mind.
     * * * * Skylarks, Karen Gregory
Hope goes away on a lads holiday and wakes up one morning on a beach, alone. A friendship group falls apart. Interesting narrative choice! Dark! Compelling mystery! But also unsatisfactory conclusion and difficult to read due to topic choice.
What was your favourite book of May? Comment and tell me below!